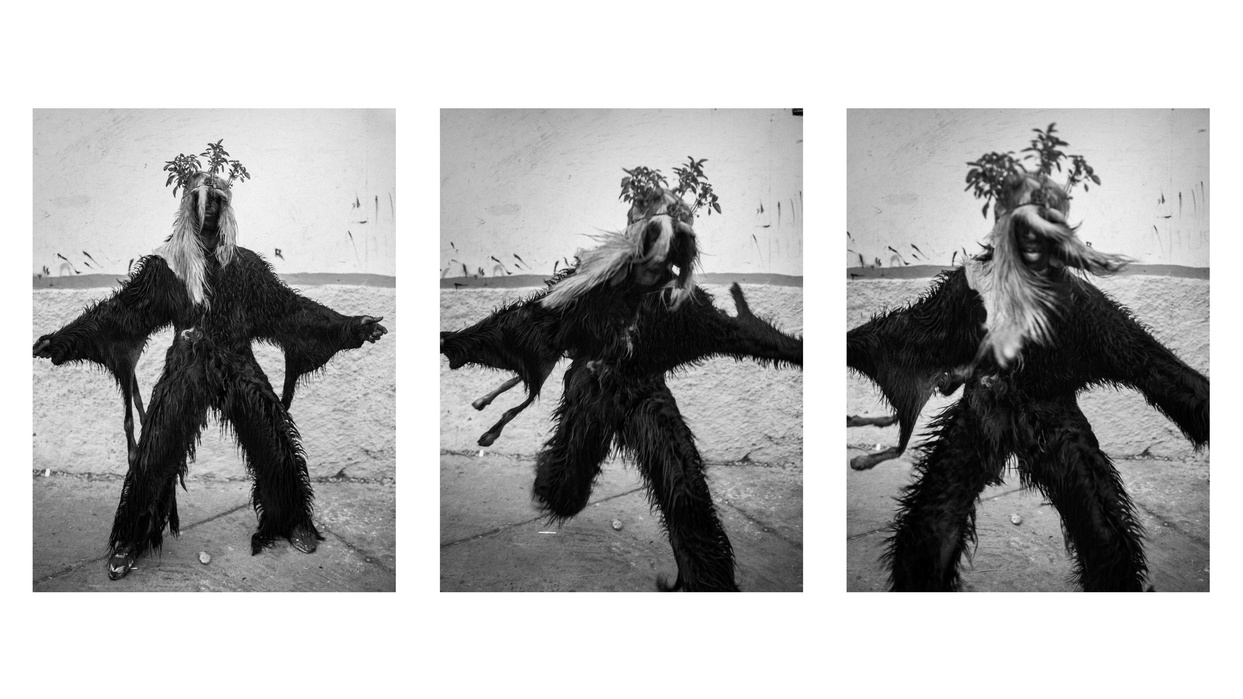 The carnival of Boujloud (Man of Skins) takes place with the first day of Eid al-Adha. This indigenous cultural event, deeply rooted in Berber tradition, involves people wearing sheepskin, or goatskin. Some paint their faces with charcoal or wear masks, and some attach sheep hooves around their hands. The rituals are particularly popular in the south of Morocco.
This performance is commonly believed to be a blessing. So, Boujloud Men are considered as symbols of good omen or evil repelling.
The symbolism of such practices varies from one region to another. In other regions, Boujloud Men are labeled as scary creatures, and by fighting them, a blessing is gained and a wish can be fulfilled.